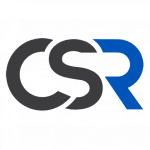 Cornerstone Rehab
Cornerstone Rehab provides comprehensive therapy services through highly-vetted clinicians nationwide. We specialize in staffing for Physical Therapy, Occupational Therapy, and Speech-Language Pathology. We are focused on positively impacting patient outcomes through our care-driven approach of ethical & regulatory rehab management strategies, coupled with our multi-step employee screening and training process.
We are rapidly expanding and looking for a dynamic and compassionate Occupational Therapistto join our team at our skilled nursing facility.
Essential Functions:
Conduct patient assessments and evaluations to determine their physical condition, limitations, medical histories and personal goals
Implement and document patient status under the direction of the Rehab Director
Able to act as a leader/mentor in your specific discipline
Communicate on a regular basis with the team on the status, progress, barriers, and needs of the patient
Instructs and counsels patients by describing therapeutic regimens; gives normal growth and development information; promotes wellness and health maintenance
Prepare documentation, progress notes, reports, and discharge summaries as required
Qualifications:
Valid Delaware Occupational Therapist License and Credentials
SNF and Acute Care Experience
At least 1 year of professional OT experience
Experience using EMRs
Excellent knowledge of physiology best practices and standards
Covid Vaccine Required
Benefits of Working with Cornerstone Rehab:
Competitive Hourly Rate
Flexible Schedule
Training & Education
Work at Facility of Your Choice
First Access to F/T Employment Opportunities
Cornerstone Rehab is a nationwide rehabilitation management and employment firm specializing in short-term and long-term care facilities. We retain outstanding clinical service professionals by enabling those seeking long-term personal and professional growth. Through team-building, we pay careful attention to the experience and background of our clinicians, carefully matching them with the right facility's rehab team.
Apply with Linkedin
Apply with Indeed