Physical Therapist Assistant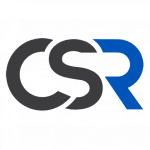 Cornerstone Rehab
Cornerstone Rehab is a nationwide rehabilitation management and recruitment firm specializing in short- and long-term care facilities. We specialize in staffing for Physical Therapy, Occupational Therapy, and Speech-Language Pathology. Through our care-driven approach of ethical and regulatory rehab management strategies, coupled with our multi-step employee screening and training process, our focus is on positively impacting patient outcomes.
We are rapidly expanding and looking for a dynamic and compassionate Physical Therapist Assistant to join our team at our skilled nursing facility.
Responsibilities:
Treat patients and provide a plan of care
Work in collaboration with the Physical Therapists to establish a rehabilitation plan
Assist residents in carrying out daily activities
Select therapy activities to fit residents' needs and capabilities
Prepare documentation, progress notes and reports and discharge summaries
Monitor residents' performance in therapy activities, providing encouragement
Teach residents how to use special equipment to assist with daily functions
Supervise residents' activities to ensure they are done properly.
Report the residents' progress to the Physical Therapist
Handle administrative/clerical tasks as required
Qualifications:
Valid Ohio PTA License and Credentials
SNF and Sub-Acute Care experience
Experience with Rehab Optima or similar EMR systems
Covid Vaccine Required
Benefits of Working with Cornerstone Rehab:
Competitive Hourly Rate
Flexible Schedule
Training & Education
Work at Facility of Your Choice
First Access to F/T Employment Opportunities
Cornerstone Rehab is clinician-owned and we practice what we preach. Our core mission is a superior outcome for our patients. Our leadership has provided staffing and management services to skilled nursing facilities for decades, and we continue to build upon that with a vision to constantly improve. As an employee of Cornerstone Rehab, you would be joining a growing team that is focused and highly committed to our clinicians' long-term development.
Apply with Linkedin
Apply with Indeed