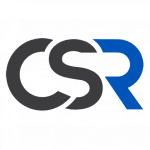 Cornerstone Rehab
Cornerstone Rehab provides comprehensive therapy services through highly-vetted clinicians nationwide. We specialize in staffing for Physical Therapy, Occupational Therapy, and Speech-Language Pathology. We are focused on positively impacting patient outcomes through our care-driven approach of ethical & regulatory rehab management strategies, coupled with our multi-step employee screening and training process.
We are rapidly expanding and looking for a dynamic and compassionate Physical Therapist to join our team at our skilled nursing facility.
Essential Functions:
Treat patients through the therapeutic use of everyday activities
Implement and document patient status under the direction of the Rehab Director
Able to act as a leader/mentor in your specific discipline
Communicate on a regular basis with the team on the status, progress, barriers, and needs of the patient
Instruct and counsel patients by describing therapeutic regimens; give normal growth and development information; promote wellness and health maintenance
Prepare documentation, progress notes, reports, and discharge summaries, as required
Excellent knowledge of physiology best practices and standards
Hands-on experience with therapeutic exercises, functional training, and physical modalities
Professional Qualifications:
Valid Kentucky Physical Therapist License and Credentials
SNF and Acute Care Experience
Knowledge of EMR software system
Covid Vaccine Required
Benefits of Working with Cornerstone Rehab:
Competitive Hourly Rate
Flexible Schedule
Training & Education
Work at Facility of Your Choice
First Access to F/T Employment Opportunities
Cornerstone Rehab is a nationwide rehabilitation management and employment firm specializing in short-term and long-term care facilities. We retain outstanding clinical service professionals by enabling those seeking long-term personal and professional growth. Through team-building, we pay careful attention to the experience and background of our clinicians, carefully matching them with the right facility's rehab team.
Apply with Linkedin
Apply with Indeed