Dance Helps Residents Move and Connect in SNF
At one skilled nursing facility, a high school student is bringing dance to residents in hopes of uplifting their mood and health. As reported by
McKnight's
, Esha Agarwal is leading a program, "Music in Motion," for nursing home residents in New Jersey.
The dance classes are a fun and engaging way to help residents move who may otherwise have a sedentary lifestyle. Beginning with stretching and then self-choreographed dancing, residents get to participate in this activity with their peers. Situated as a group activity in a CareOne lounge, it helps residents connect to one another and boost patient morale. The response has been positive as residents have found the activity to be "delightful" and "soothing."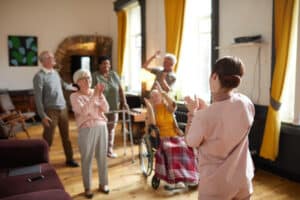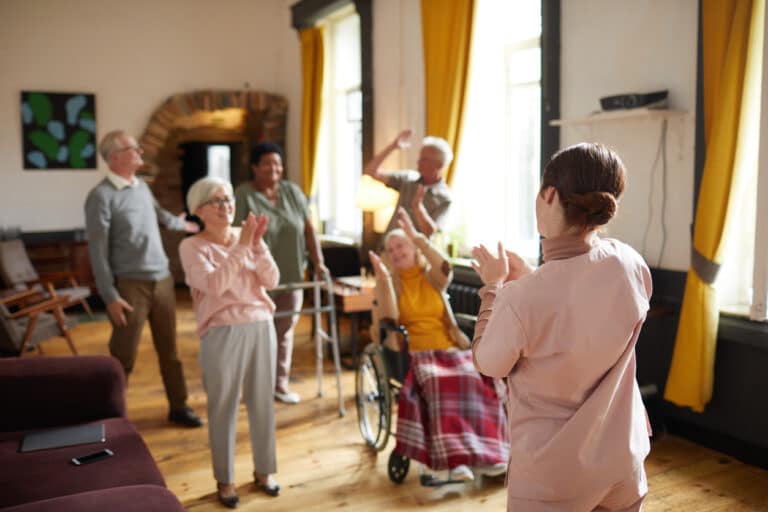 Sharon Zeigler, CareOne's executive vice president of operations, shared, "The power to communicate with each other through dance is a moment that captures the imagination and sparks memories." Dancing has the power to help individuals connect and hopefully help bring residents to a pre-COVID mindset.
Zeigler commended Esha's determination to bring dance to the residents, "She is very effective at connecting with the patients through her infectious, happy outlook and warm smile. She brings the residents recovering from illness into her world and provides them with moments of joy and separation from the anxiety of their present situation."
Zeigler recommends other facilities to explore similar options for their residents.
Clinicians of Cornerstone Rehab understand the significance of movement and activity among older adults who reside in skilled nursing facilities. Our physical and occupational therapists are committed to providing tailored, person-centered care plans to help individuals better manage their physical limitations due to illness or surgery to help promote physical independence.