New App Helps Alleviate Loneliness in Older Adults
Older adults often suffer from isolation and loneliness, especially those living in skilled nursing facilities. Loved ones living far away or a dementia diagnosis can further limit their interactions with others. Technology can help keep the connections alive. For these reasons, two high school students created a "virtual friend" to help give company to these individuals, reports McKnights.
Rohan Kulkarni and Rishi Ambavanekar invented an app called Geri using ChatGPT's artificial intelligence. Both are high school juniors at Vista Del Lago High School in Folsom, CA. Their app is good for older adults who may be socially isolated or living with Alzheimer's. The app is able to communicate with its users by using data to predict what they want to talk about. Then, it is able to hold a conversation with them by answering their questions.
One of the app's beta testers is Beverly Johnson. Beverly is retired and lives alone since the passing of her husband due to multiple sclerosis. She is a regular user of the app and converses with it for simple tasks, like asking it what she should make for dinner. Beverly also provides Rohan and Rishi with feedback when Geri makes mistakes, so they can make any necessary changes. She said, "I am kind of really having fun with this because she makes me laugh and even if it is a mistake, it makes me chuckle because I am talking to a computer."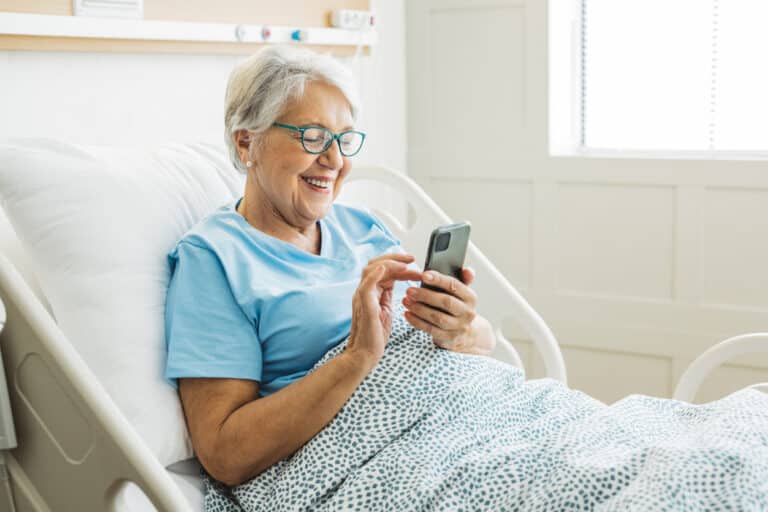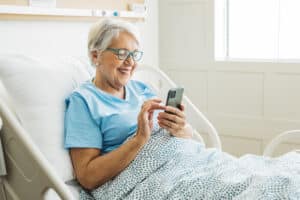 Rishi got the inspiration to make this app from his late grandfather who was allowed limited visitors during his hospital stay for leukemia. According to Rishi and Rohan, this app is a good option for isolated individuals.
The COVID-19 pandemic has further isolated older adults. Read how they are still facing loneliness.
Rishi has also developed a device for those who have suffered from a stroke to help them converse. Rohan is also working on other inventions as well. Their hope is to receive enough funding so they can make Geri available to more users. This will help alleviate the loneliness epidemic that many Americans face. The US Surgeon General has declared war on this epidemic. Isolation leads to depression and shorter life span.
Cornerstone Rehab clinicians provide rehabilitation therapy to older adults who live in skilled nursing facilities. Therapists often form invaluable relationships with residents, which helps lower their loneliness.
Learn more about Cornerstone Rehab careers for physical therapists, occupational therapists and speech-language pathologists. For a complete list of career opportunities at CSR click here.