Staying Physically Active Lowers All-Cause Mortality
As the cold weather quickly approaches, it can be easy to get discouraged from exercising, especially if it means going outside. However, low temperatures should not prevent anyone from staying physically active. Whether done indoors or outdoors, physical activity has multiple benefits for all, including older adults. McKnights writes about a recent study that shows a lower risk of all-cause mortality for adults ages 65 and older if they stay physically active.
Researchers of the study took notes from the U.S. Physical Activity Guidelines for Americans, second edition and provided their recommendations for older adults. Adults aged 65 years and older should have at least two days of muscle-strengthening activities and balance training every week. Additionally, it is recommended that they do 150 minutes of moderate to vigorous aerobic physical activity or 75 minutes of vigorous activity every week.
Past studies have concluded that remaining active helps prevent falls, but this study examined the impact on all-cause mortality. Data from participants over the age of 65 years was provided by the 2019-linked NHIS & National Death Index mortality files.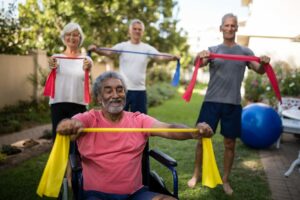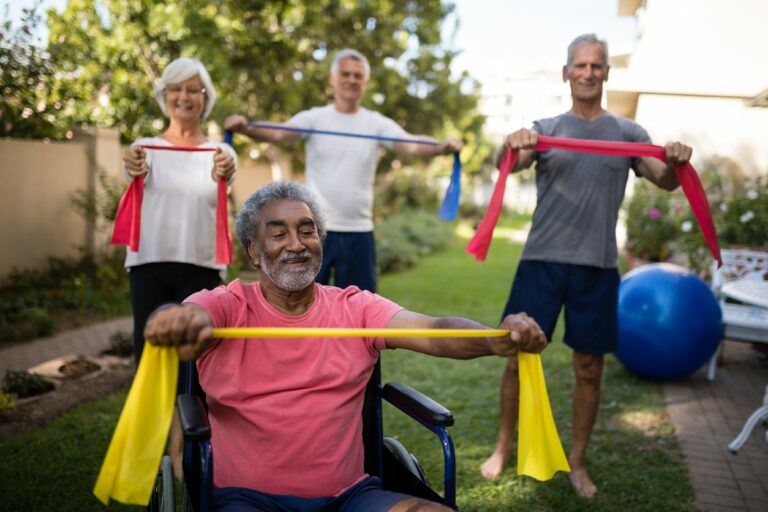 Geoffrey Whitfield, PhD, of the Centers for Disease Control and Prevention's division of nutrition, physical activity and obesity, was the study lead. It was concluded that participants had a lower risk of all-cause mortality if they followed these guidelines:
Participated in two to six muscle-strengthening activities episodes per week compared to those who had less than two episodes.

Participated in moderate to vigorous aerobic activities for 10 to 300 minutes per week when compared with under 10 minutes per week.

Participated in and met both of the strength and aerobic recommendations.

Participated in a combination of muscle-strengthening and moderate to vigorous aerobic activities.
Cornerstone Rehab clinicians offer physical, occupational and speech therapy services to older adults living in skilled nursing facilities. Helping patients stay active can prevent injuries and falls while helping them maintain their independence.