The Road to Becoming a Certified Occupational Therapy Assistant
Pursuing a career in occupational therapy can be very fulfilling. As an Occupational Therapist (OT) or Certified Occupational Therapy Assistant (COTA), you are able to help individuals recover from an injury or illness and form lasting relationships. You are able to have a direct impact on someone's life and help them achieve independence.
What is Occupational Therapy?
The American Occupational Therapy Association defines occupational therapy as therapeutic use of occupations, including daily life activities, with individuals and groups to support participation, performance and function in situations and roles in every day settings. After the diagnosis, OTs and COTAs engage the patient with activities so they can adapt to their environment or perform a certain task. The work they do is essential to help patients regain their independence so they can live life to its fullest.
How do I become an Occupational Therapy Assistant?
If you are considering becoming an occupational therapy assistant (COTA), you can follow these five steps to achieve the career of your dream and help improve other individuals' lives:
Get an associate's degree from an accredited COTA program.
The first step is to find the right program for you. When researching schools, be sure to look for a program that meets your needs. Before you apply, determine if your needs are being met, i.e. if you need a flexible schedule or a program that offers online coursework.
Take the state exam for clinical experience.
In addition to the educational coursework, you will also need to complete a program for clinical experience. In this program you will get hands-on experience under the supervision of a Licensed Occupational Therapist. Most colleges that offer educational programs can also assist you in finding a program for clinical experience. Typically, you will need about two months of experience, but program lengths vary state to state.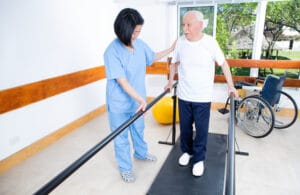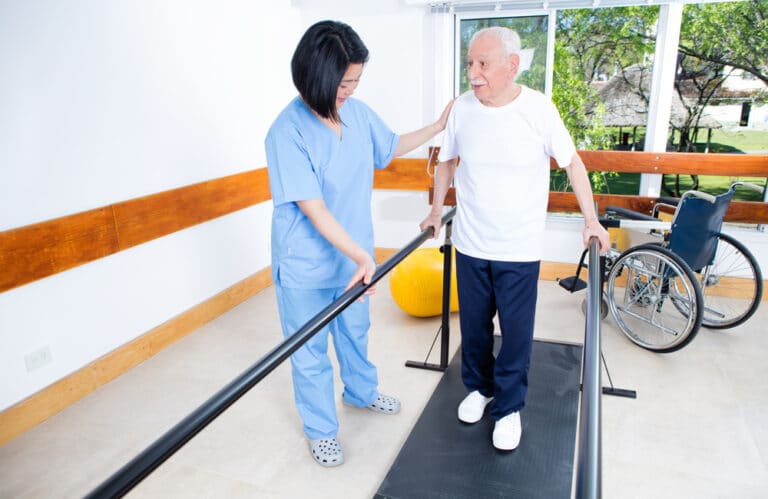 Pass the National Certification NBCOT COTA Exam.
After you complete your coursework and earn a degree, you will need to pass a board exam to become a certified occupational therapist assistant. You will need to take the National Board for Certification in Occupational Therapy (NBCOT) Certification Exam. This is a four-hour long exam that tests your knowledge on the coursework.
Apply for a state certified COTA license.
After you pass the NBCOT exam, there is one last step before you can begin practicing. You will need to apply for licensure in the state you wish to practice in. Every state has its own set of rules and regulations and the process varies from state to state. So be sure to find out what your state requires.
The last step is to apply for your dream job. We at 

Cornerstone Rehab

 are clinician-owned and greatly value our clinicians. As a CSR employee, you would join a fast-growing team that is focused and committed to you and your long-term development. 

Learn more here

.
What does an Occupational Therapy Assistant Do?
After you have completed all the necessary requirements and found the job of your dreams, you will be working directly under the supervision of an occupational therapist. With direction from the occupational therapist, as an occupational therapy assistant you would help execute the health care plan.
An occupational therapy assistant provides rehabilitation therapy so a patient can recover from their health condition and live an independent life to the best of their ability. The goal of occupational therapy is to help patients do every day things such as cooking their own meals or driving a car. An OT assistant helps the patient perform various tasks such as buttoning a shirt, moving from a bed to a wheelchair and vice versa.
To help achieve this, OT assistants perform the following duties:
Help patients perform stretches and exercises

Educate patients on how to use equipment as needed

Motivate patients to complete tasks

Record patients' progress

Report progress to the occupational therapist and provide feedback

Assist with administrative tasks
Our clinicians at Cornerstone Rehab are committed to providing care to the elderly population in skilled nursing facilities. Adults may they lose their ability to perform motor functions as a result of an illness or injury. Occupational therapists and OT assistants provide care to help improve their ability to perform daily tasks with occupational therapy. Learn more about occupational therapy

.
Check out our job openings at Cornerstone Rehab to join our team of skilled and 

dedicated clinicians

.