What does a Speech-Language Pathologist do?
Speech Pathologists, also known as SLPs or Speech Therapists, specialize in communication disorders.  They may help individuals of any age to communicate more effectively. SLPs work in a variety of settings, including schools, hospitals and long-term care facilities. They focus on speech, including voice, language, fluency, cognition and even swallowing. They work with individuals with speech and language disorders by assessing or evaluating a condition, diagnosing, and then treating the disorder, which can arise at birth or later in life as a result of illness, disease or trauma.
In long-term care facilities, SLPs work in a rehabilitation setting. They may deal with patients who have suffered from stroke, traumatic brain injury (TBI), or conditions such as multiple sclerosis, Alzheimer's, Parkinson's, laryngectomy, dysarthria or other disorders. Older adults who suffer from neurologic conditions may also have difficulty with cognition and language expression, and they may have trouble communicating basic needs. Another important responsibility of an SLP in the skilled nursing facility (SNF) setting is to work with patients who have dysphagia, which is a medical term used to describe swallowing disorders. SLPs develop a plan of care to address the individual patient's swallowing deficits, which may include exercises, compensatory strategy training, patient and family caregiver education on safe swallow techniques, and modifications to the texture or consistency of a patient's diet.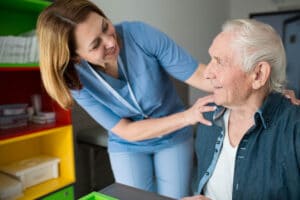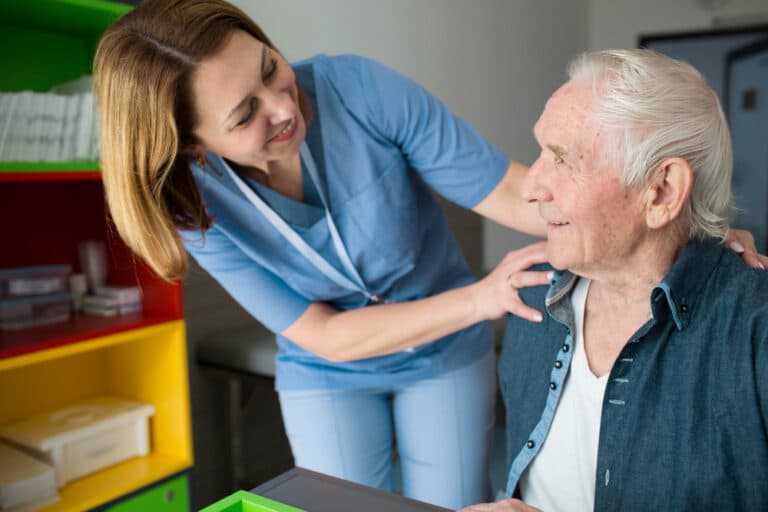 Speech therapists use exercises and tools to help patients speak clearer and breathe easier. For diseases without a cure, the goal is to improve quality of life. Speech therapists help not only with expressive language (talking and writing) but they also help with receptive language such as reading and listening. Conditions they may address are aphasia, apraxia of speech, pragmatics, use of voice, and language fluency. 
May 18th is National Speech Pathologist Day. On this day, we recognize all the devoted SLPs across the US. The month of May is

Better Speech and Language Month

. SLPs play a critical role in keeping older adults connected with their loved ones and improving their quality of life.
The 

speech therapists

 at 

Cornerstone Rehab

 specialize in caring for the geriatric population in skilled nursing facilities. You can learn more about SLP careers at Cornerstone Rehab here, or if you're interested in becoming a Speech Language Pathologist, click

here.