Can a Certified Occupational Therapist Assistant Work Alone?
Occupational therapy is rehabilitation therapy that promotes health, independence and well-being by targeting daily living activities. Occupational therapy allows people to live a better life by also helping prevent injury. Read more about why occupational therapy is important.
Occupational therapists (OTs) and Certified Occupational Therapist Assistants (COTAs) work with patients to improve or maintain movement through different techniques or equipment. Both OTs and COTAs work hands-on with patients and monitor the health progress. They may also assist patients with adaptive equipment and provide instruction. According to AOTA, in all states where occupational therapy is regulated, an occupational therapy assistant must be supervised by a licensed occupational therapist. Learn more about what an occupational therapist assistant does.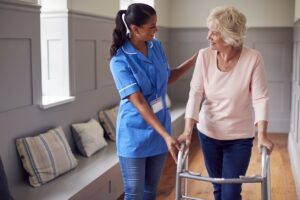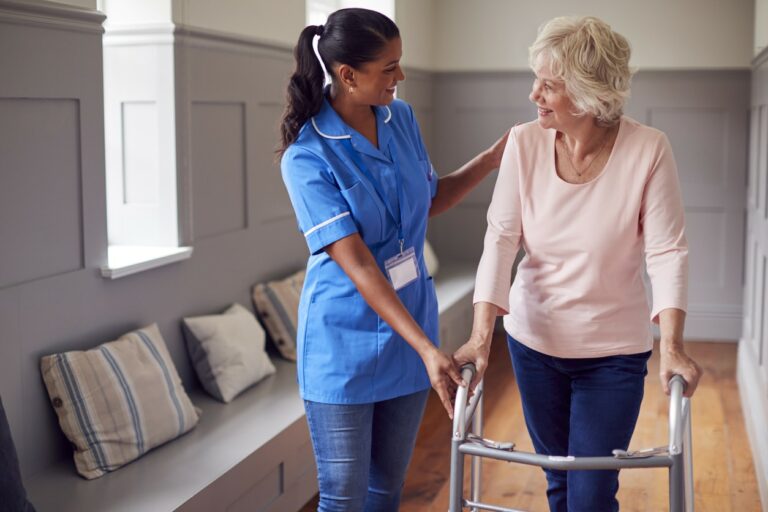 There are also some distinct differences between the two professions. In order to become an OT, you need a Master's degree in occupational therapy. To become a COTA, you need an Associate's degree from an accredited program. Learn more about how you can become a COTA. Occupational therapists create personalized health care plans after evaluating the patient and their needs. With direction from the occupational therapist, an occupational therapy assistant helps to carry out the health care plan.
COTAs work under the supervision of an occupational therapist to help perform some of these duties:
Help patients perform stretches and exercises
Educate patients on how to use adaptive equipment to make activities easier
Motivate patients to complete tasks
Record patients' progress
Report progress to the occupational therapist and provide feedback
Assist with administrative tasks
When can COTAs work independently? The specific rules of when a COTA can work independently vary by state. Some states allow OTs and COTAs to design a health care plan where there is more flexibility for both. A COTA can also provide input for the plan. Other states are more explicit about what each can and cannot do. Learn more about supervision requirements here.
To learn more about the advantages of pursuing a career in occupational therapy, click here.
Clinicians at Cornerstone Rehab provide rehabilitation to older adults in skilled nursing facilities for various reasons, including age, injury or illness. Cornerstone Rehab has career opportunities for occupational therapists, and you can make a difference in the lives of our patients. For a complete list of career opportunities at CSR click here.